The EcoHome is currently closed for Refurbishment
Admission free
The Ecohome is a purpose-built show home full of practical ideas for greener living. It's right next door to Create.
If you'd like to live more sustainably but need some inspiration, or want to find out how to make your next DIY project more eco-friendly, then pay us a visit. The Ecohome offers a wide range of resources and information, and volunteer guides are on hand to answer your questions.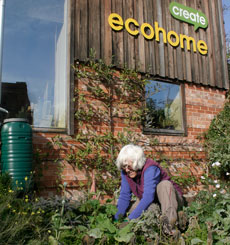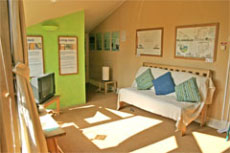 The Ecohome is staffed entirely by volunteers. Why not join our friendly team?
We are currently looking for volunteers to maintain the Ecohome garden, if you are interested please do get in touch.
---
Schools programme
Create welcomes visits from school parties and other groups.
Booking is essential for all school and group visits.
Our schools programme offers a range of innovative learning experiences to encourage children towards more sustainable lifestyles. Activities are available for Key Stages 2 and 3.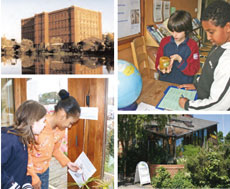 School visits take place in the morning (9.45am – midday). Activities are led by experienced education staff and take place in the Ecohome and Create. Please contact us for details of activities, charges and how to book please contact the Create Team
Recent teacher comments:
'An excellent set of activities with a really good balance between active learning / paired work, pupil presentations and staff explanation.'

'An excellent visit and great interactivities for the students.'

'A challenging morning which gave us a lot to think about, and do.'

'It was a brilliant trip – inspirational!'

---
Other groups
Tours of the Create Centre and the Ecohome can be arranged. The minimum charge for a one-hour tour during normal working hours is £40.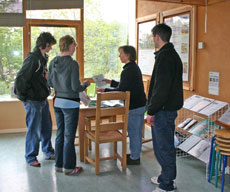 Please contact us – we are happy to discuss your requirements and may be able to design a bespoke tour.